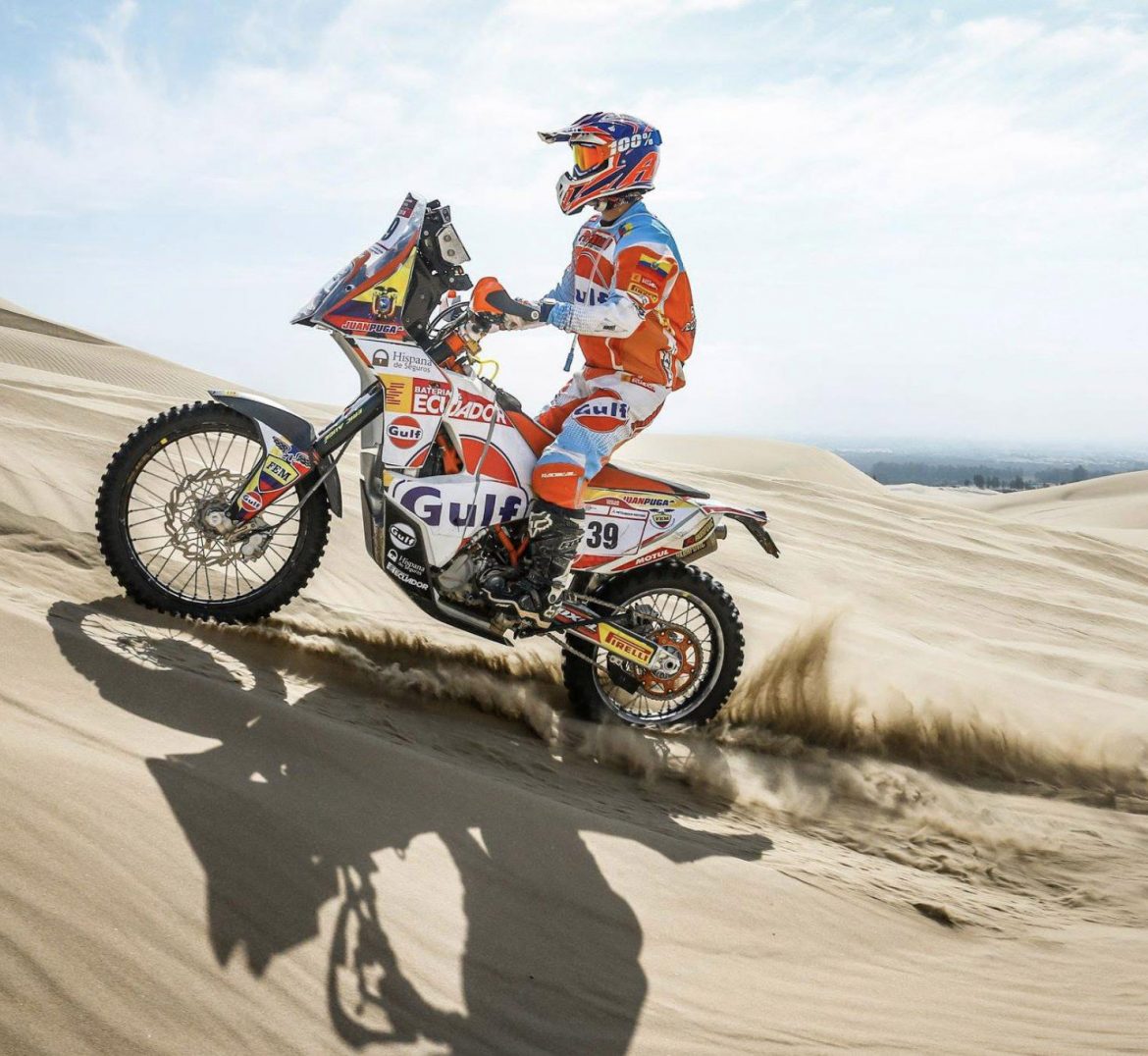 The annual off-road marathon that is "The Dakar" is less than two months away. This year it will cover around 5000 kilometres of the most testing terrain known to man, as it winds its way through Peru.
Gulf will be represented in the event by Juan Jose Puga, who is sponsored by Gulf's Ecuadorian distributors, Lubrisa. The event will test, man, machine and lubricants to the extreme!
An experienced motorcycle competitor, Jan Jose has been training hard for this gruelling event, much of which takes place in desert terrain… as can be seen from the images.